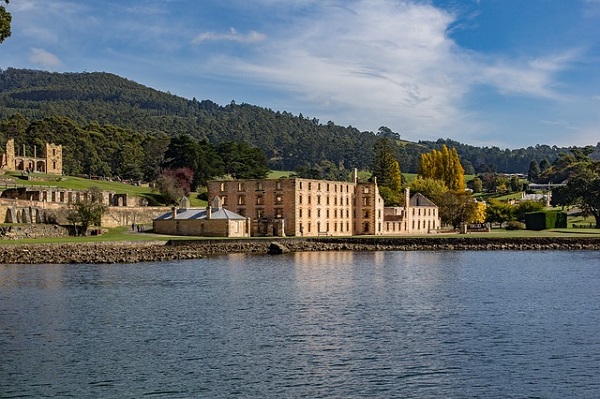 Filming has started on a controversial movie about the Port Arthur massacre in Tasmania, Australia's worst mass shooting.
The movie's title, NITRAM, is the shooter's name spelled backwards, and is being produced for the Stan steaming service.
In 1986, Martin Bryant killed 35 people and injured a further 23 at the former penal colony of Port Arthur south of Hobart, and is now serving 35 life sentences in prison, never to be released. The shootings paved the way for the introduction of stricter gun control laws across Australia.
According to Stan, the movie "looks at the events leading up to one of the darkest chapters in Australian history in an attempt to understand why and how this atrocity occurred".
It will star Caleb Landry-Jones (Three Billboards Outside Ebbing, Missouri), Judy Davis (The Dressmaker), Essie Davis (True History of the Kelly Gang) and Anthony LaPaglia (Lantana).
The team behind it includes director Justin Kurzel and writer Shaun Grant who both worked on True History of the Kelly Gang and Snowtown.
Although the shootings happened in 1996, it's still very much a sensitive topic for the Tasmanian community, something the production team have acknowledged by filming in Victoria to avoid opening up emotional wounds.
Tasmanian Premier Peter Gutwein said news of the production had hit a "raw nerve" in the state: "I feel highly uncomfortable about this," he said. "I think many Tasmanians will. I would hope that the filmmakers would be sensitive in the way that they craft this particular production."
Stan chief content officer Nick Forward said in a statement they have "complete faith in the NITRAM team's creative vision and ability to handle the film's subject matter with sensitivity and respect."
The movie is expected to premiere at the Melbourne International Film Festival and on Stan in 2021, the 25th anniversary of the massacre.