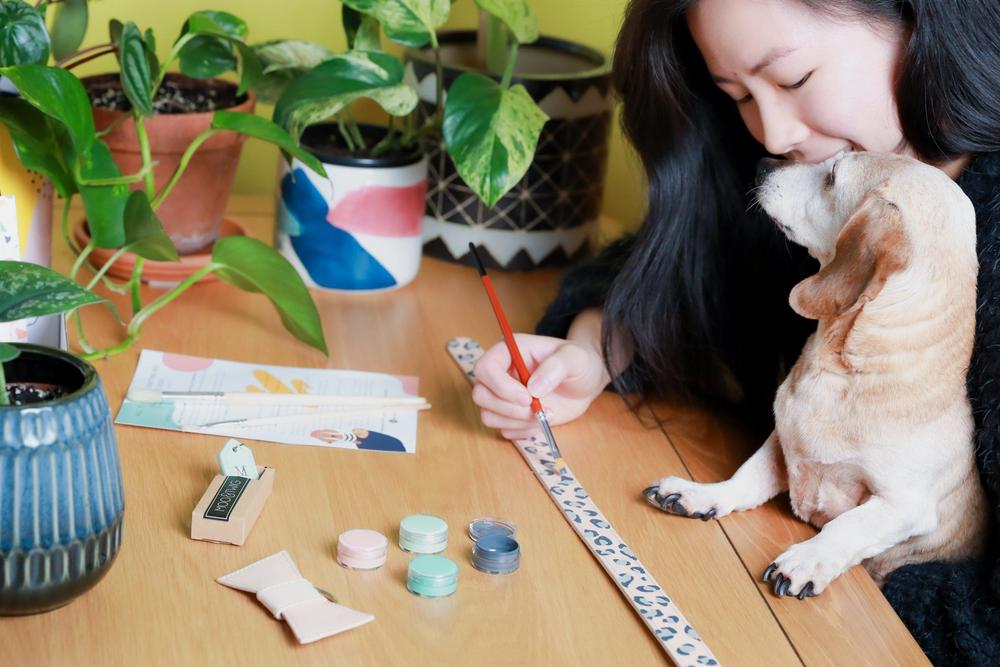 Your pooch could wear a little piece of you with this adorable DIY kit from Moo+Twig.
We know that you love your fluffer to the moon and back, and we know that they have a personality quite like no other.
Their collar is the one thing that never leaves their side (or neck), so you want to make sure it truly reflects their cheeky, sneaky, loyal and vibrant character.
You could scroll through endless websites and ebay listings OR you could craft up a a customised dog collar, uniquely made just for them.
The DIY Leather Bow Tie Dog Collar Kit from Moo+Twig comes complete with a collar made from premium cow vegetable tanned leather, a leather monogrammed tag, four colours of paint selected by you and paint brushes.
Then when it gets delivered, all you need to do is pop on the kettle, snuggle up with your fur baby, and get to work!
Image Credit: Moo+Twig