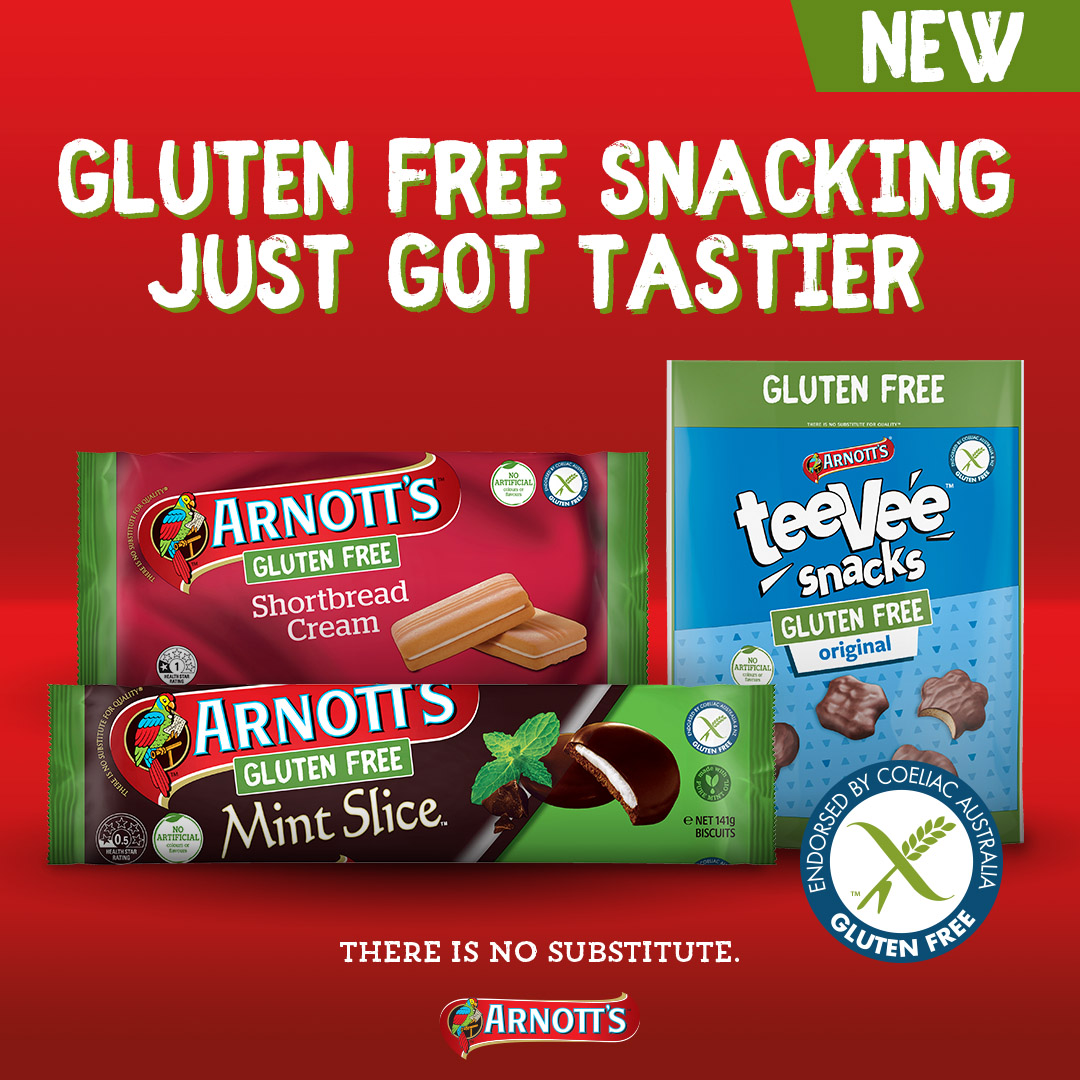 Only 2 weeks left before we start to see most Australians doing their best to beat the winter chill.
One of the best and oldest ways to stay warm this year, is to curl up with a mug of hot choccie and a biscuit and when it come to biscuits, no ones does it better than Arnott's.
Winter is coming and so are some new additions to the Arnott's Gluten Free biscuit range. Gluten-free versions of three of our cheeky mid-morning / late-afternoon snack – Mint Slice, Shortbread Cream and TeeVee Snacks originals – all set to hit the shelves.
The new range is made right here in Australia with a gluten-free flour blend of maize, soy, rice, sorghum and tapioca.
Particular attention was paid to maintain texture and flavour to our favourite Aussie bickies.
The new Gluten Free biscuits are already available in the biscuit aisle of Woolworths supermarkets nationwide. And they'll be available on the health food aisle shelves at Coles from June 1, joining the existing gluten free family which includes classic flavours Scotch Finger, Tiny Teddy, and Choc Ripple.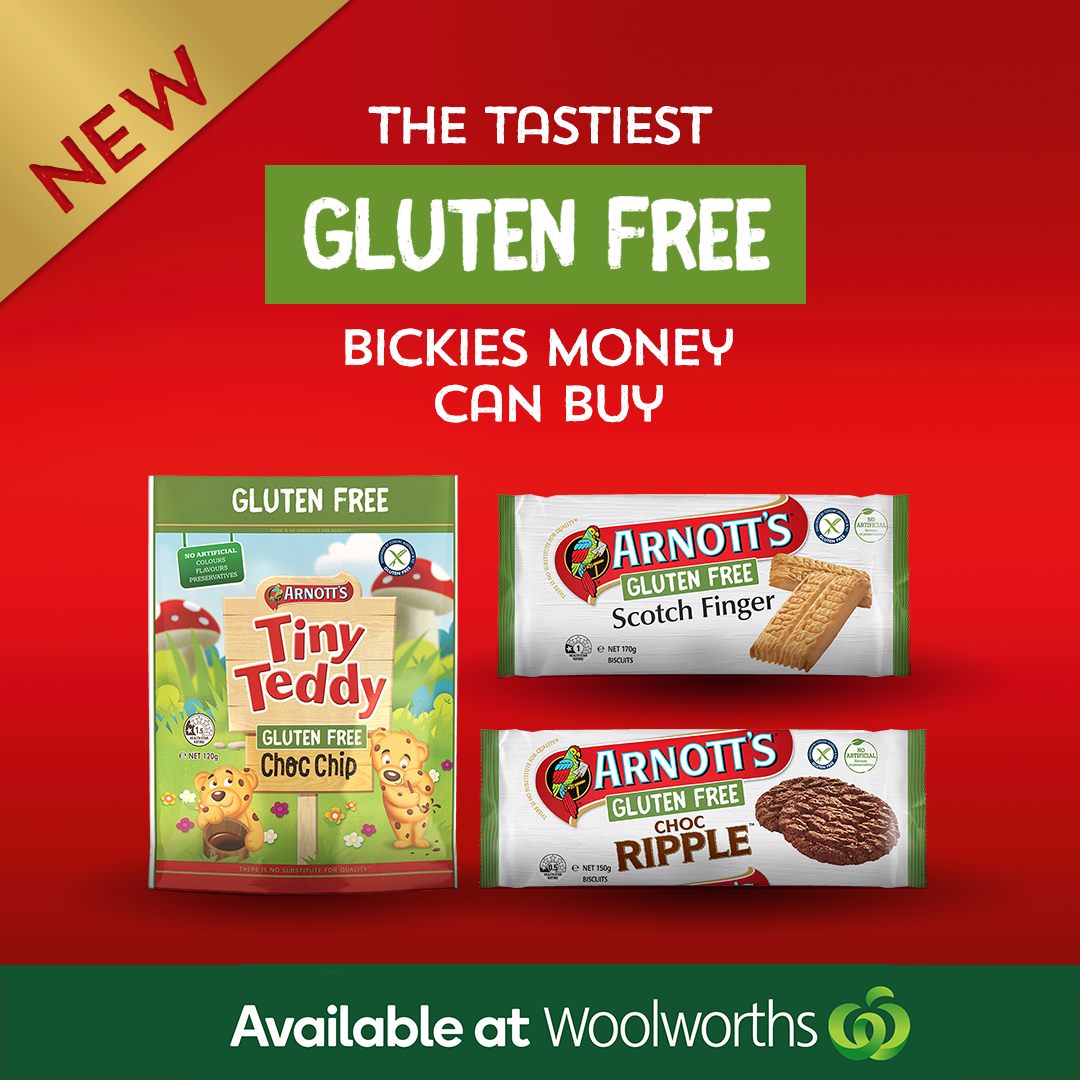 #Arnotts #ArnottsGlutenFree #ThereIsNoSubstitute #GlutenFree
Photos: Arnott's Facebook page