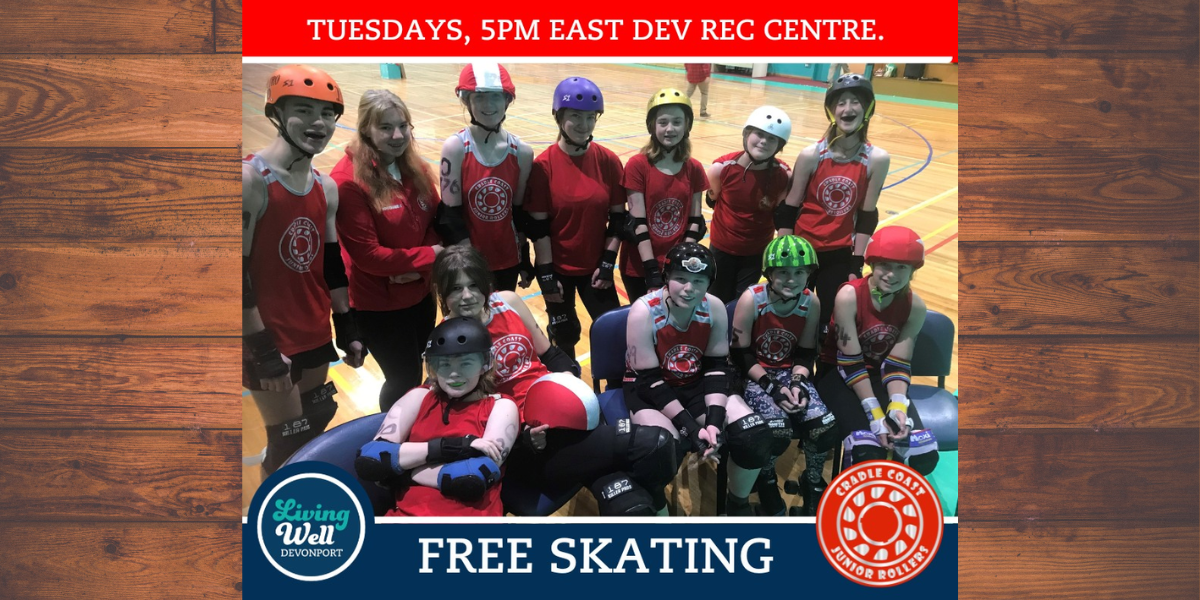 𝗔ll 𝗔ges 𝗦kate 𝗦essions
FREE, and open to all ages, Cradle Coast Junior Rollers will guide you through how to skate, have fun and roll with the best of them! They even have skates and helmet's available to loan so get ready to skate yourself silly!!
𝙒𝙃𝙀𝙍𝙀: East Devonport Recreation Centre, Stadium, Caroline Street.
𝙏𝙄𝙈𝙀: 5pm – 6pm (please arrive a little earlier to ensure you have registered and to skate up)
𝘽𝙍𝙄𝙉𝙂: Skates, helmet, water bottle. Skates and helmets are available to loan.
Register via the link below or complete your rego form at the Stadium.
https://forms.office.com/r/rxeVGgQFrX
Running for SIX weeks, and totally FREE for our Devonport community