It's the end of one of the most historic months in sport for Australia. The Matildas made broke records, smashed goals and made history. We couldn't be prouder.
Now that the team have finished off in 4th place, the Matildas are said to earn AU$3,849,685 in prize money. That's about AU$258,736 per player for their major efforts.
With Sweden finishing in 3rd place, they take home AU$4,092,741. England earns AU$4,642,958 as 2nd place winners and as this years champions, Spain win approximately AU$6,689,954.70.
Article continues after this ad
Advertisement
Although it may seem like a substantial amount, the comparison with the Mens division is unbelievable.
SBS News shared a comparison of 1st-4th place for the Men's V Women's division: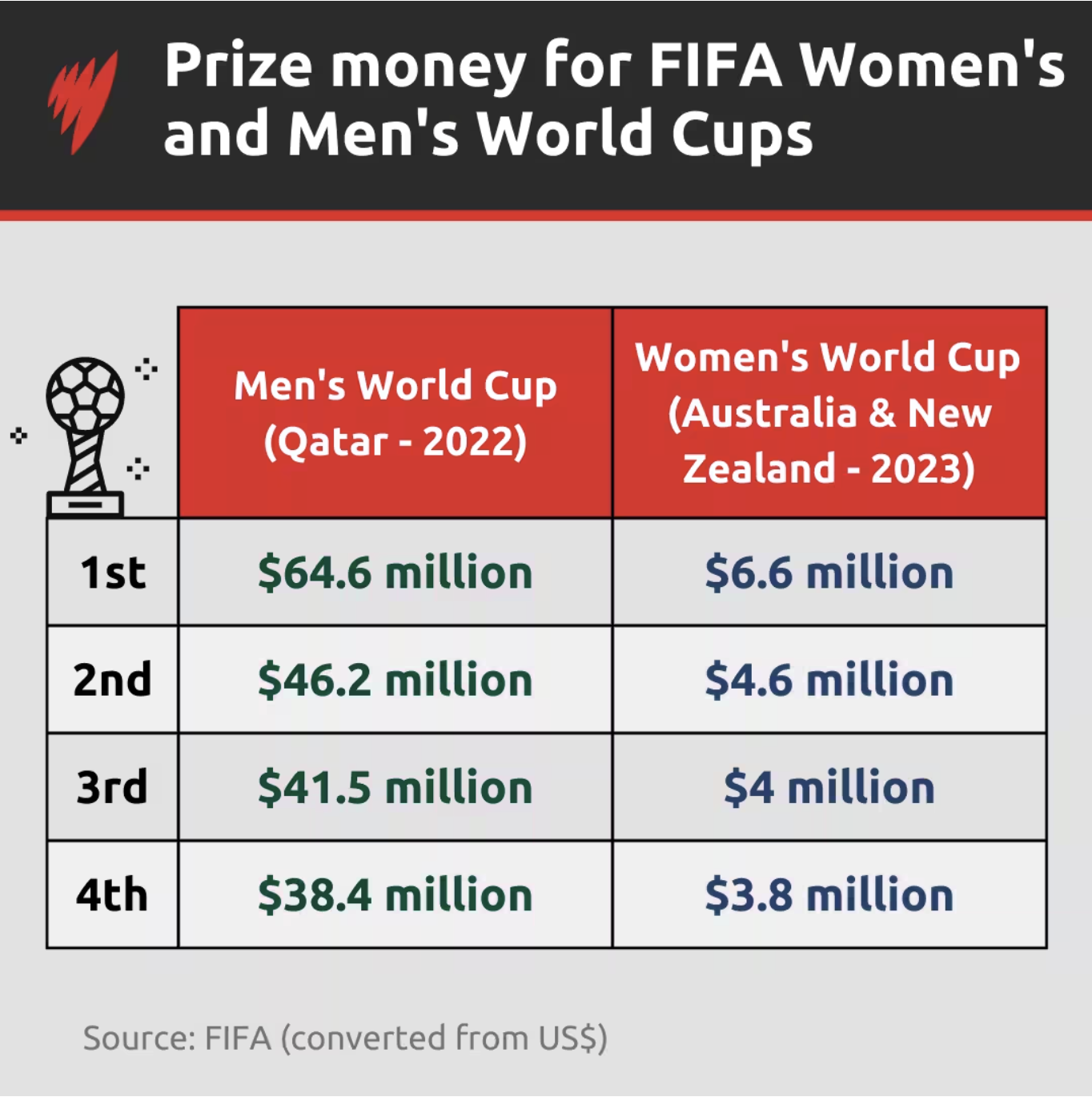 With about 10x more in prize money, it's clear there's still an issue with pay equity across each competition.
Australia has never been more united and it's all thanks to our girls.
Thank you, Tillies.
Article continues after this ad
Advertisement
Don't miss out on iHeart Radio's new podcast – Two Good Sports! Listen now | save for later!